You can contact Dr. Osborne's office, Origins Healthcare, at 281-240-2229 or visit us online – https://drpeterosborne.com/functional-medicine-is-the-future-of-medicine/
If you have hypothyroidism and visit a conventional doctor, you have probably been told that diet has nothing to do with thyroid dysfunction.
That's why Mary's story is so powerful. This testimonial demonstrates that power that your body has to heal itself if you simply give the body what it needs to function normally.
To connect with Dr. Osborne visit:
Facebook: https://www.facebook.com/DoctorPeterO…
Pinterest: https://www.pinterest.com/docosborne/
Instagram: https://www.instagram.com/drosborne
Twitter: https://twitter.com/glutenology
*These statements have not been evaluated by the Food and Drug Administration. This video is not intended to diagnose, treat, cure or prevent any disease. It is strictly intended for educational purposes only. Additionally, this information is not intended to replace the advice of your physician. Dr. Osborne is not a medical doctor. He does not treat or diagnose disease. He offers nutritional support to people seeking an alternative from traditional medicine. Dr. Osborne is licensed with the Pastoral Medical Association.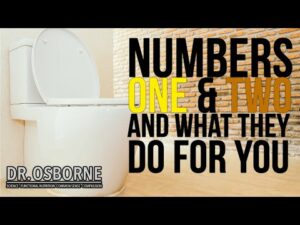 Think you might be gluten sensitive? Take the...