Vitamin D Supplements Discussed in this Video:
1. High Potency vitamin D in 50,000 unit caps
2. Emulsified Vitamin D3 drops
3. Vitamin D with vitamin K2
Make sure to check out our covid nutritional resource page.
The Best Nutrient for Colds and Flu?
Vitamin D, and this video explains why the science overwhelmingly supports this.
00:00 – intro and overview
02:32 – factors that contribute to vitamin D deficiency
12:28 – What can vitamin D deficiency actually cause?
17:24 – supporting research
24:34 – Take this message home
26:34 – advice for supplementation protocol
29:27 – Q&A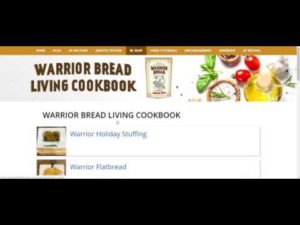 Grab Warrior Bread Here: https://www.glutenfreesociety.org/shop/supplements/warrior-bread-grain-free-bread-mix-presale/ Check out our...