Best supplemental sources of vitamin B12:
Methylcobalamin – https://www.glutenfreesociety.org/shop/supplements/general-health/methylcobalamin-gluten-free-supplement/
Hydroxycobalamin – https://www.glutenfreesociety.org/shop/supplements/digestive-health/ultra-b12/
B Complete – https://www.glutenfreesociety.org/shop/supplements/general-health/b-complete/
The work that vitamins and nutrients are doing within our bodies can't always be seen, therefore, it's easy to overlook their value. However, when one is deficient in even one of these important components, there can be severe reactions. Below are just some of the issues you may experience if you are not obtaining enough Vitamin B12:
Anemia, which leads to severe fatigue, shortness of breath, and brain fog
Depression
Neuropathy in the form of numbness, pain, or muscle weakness (often mimicking Multiple Sclerosis)
Alzheimer's disease and dementia
Joint pain
Lethargy
Hair loss, glossitis (a red swollen tongue), and swollen gums
To connect with Dr. Osborne visit:
Facebook: https://www.facebook.com/DoctorPeterOsborne/
*These statements have not been evaluated by the Food and Drug Administration. This video is not intended to diagnose, treat, cure or prevent any disease. It is strictly intended for educational purposes only. Additionally, this information is not intended to replace the advice of your physician. Dr. Peter Osborne is one of the most sought after alternative and nutritional experts in the world. A Diplomate with the American Clinical Board of Nutrition, a graduate of Texas Chiropractic College, and a doctor of pastoral science, Dr. Osborne is one of the world's leading authorities on gluten, nutrition, and natural health. He is the founder GlutenFreeSociety.org, one of the world's largest informational sites on gluten sensitivity. In addition, he is the author of the best selling book, No Grain No Pain, published by Touchstone (Simon & Schuster). His work has been featured by PBS, Netflix, Amazon, Fox, and many other nationally recognized outlets. For more information, visit us at https://www.glutenfreesociety.org/ or call 281-903-7527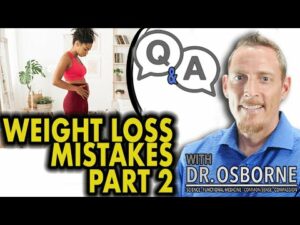 Think you might be gluten sensitive? Take the...