Learn more about the No Grain No Pain diet as a tool to help you recover from leaky gut here – https://bit.ly/2kuGxfa
9 Triggers For Leaky Gut – Avoid These To Restore Gut Health. If you are struggling with an autoimmune problem and suspect that leaky gut (intestinal permeability) is at the root, it is important to understand that the following can be triggers for leaky gut.
1. Gluten and grains
2. Medications
3. Aggressive Exercise
4. Pesticides
5. Food Allergens
6. Gut dysbiosis
7. Plastics
8. GMO foods
9. Potatoes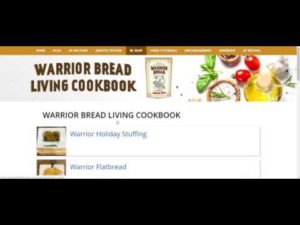 Grab Warrior Bread Here: https://www.glutenfreesociety.org/shop/supplements/warrior-bread-grain-free-bread-mix-presale/ Check out our...