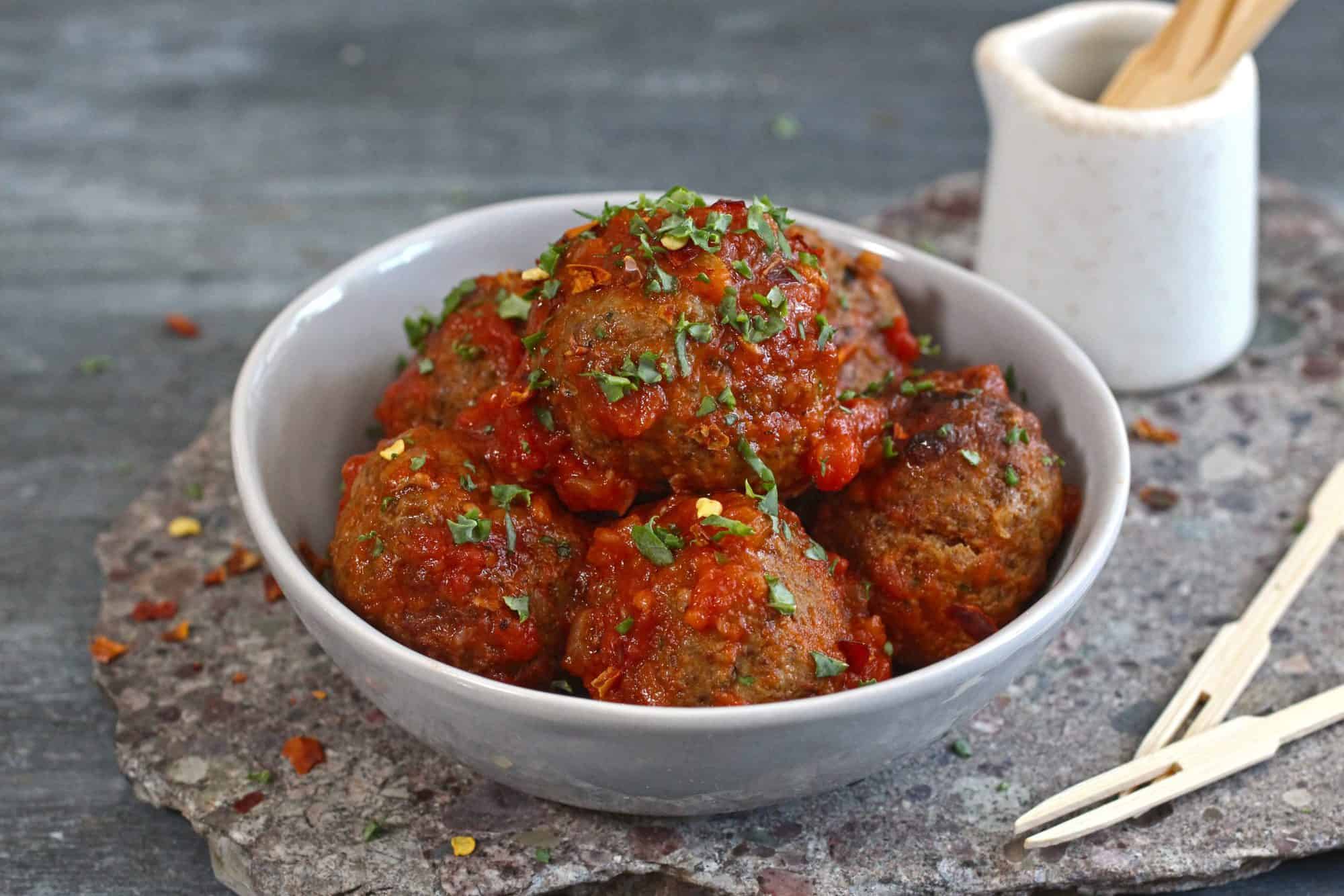 Ingredients
1

pound

ground beef

1

Egg

1/2

cup

Warrior Breadcrumbs

- get recipe here: https://www.glutenfreesociety.org/recipe/warrior-breadcrumbs/

1

tablespoon

grated onion

1

clove

grated garlic

2

tablespoons

almond milk or water

1/2

tablespoon

nutritional yeast

1/2

teaspoon

turmeric

1/2

teaspoon

Salt

1/2

teaspoon

black pepper
Instructions
Add the beef to a large bowl and add in the egg, onion, garlic, nutritional yeast, turmeric, salt and pepper.

In another bowl, add in the breadcrumbs and stir in the water or milk. Add this bread mixture to the meat.

Use your hands to fully mix the bread and seasonings into the meat.

Form the meatballs with your hands and place them onto a baking sheet.

Broil on high for about 5-7 minutes to brown. Flip them over and repeat to brown the other side. Serve with your favorite sauce.