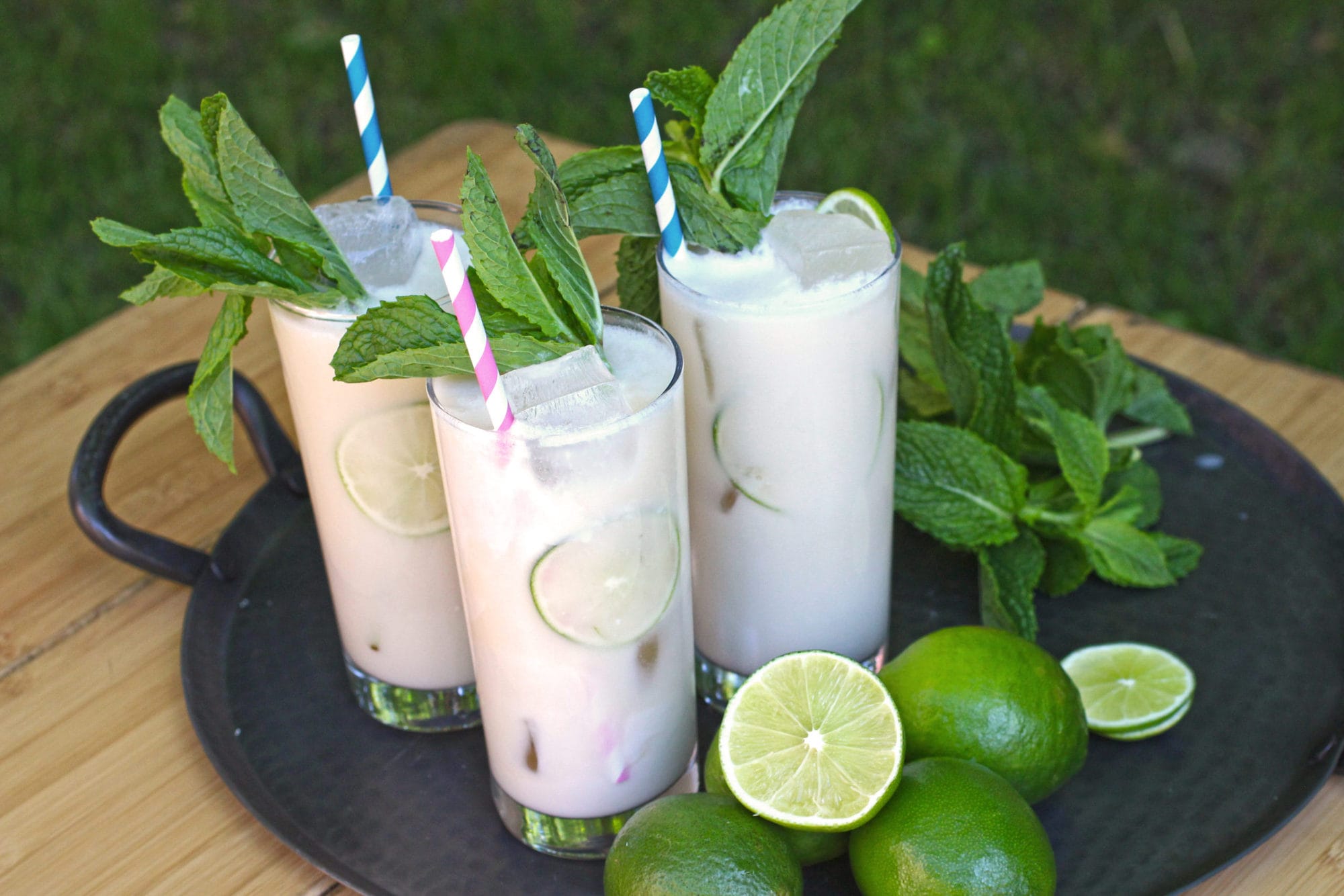 Ingredients
Juice

of 4 limes

1

tablespoon

honey

a few

mint leaves, plus more for garnish

2

cans

low fat coconut milk

ice
Instructions
Squeeze the limes into a cocktail shaker and add in the honey. Swirl it around so the honey dissolves into the lime juice.

Place a few mint leaves in your palm and slap them with your other hand to awaken the flavors in the leaf. Add them to the shaker.

Fill the shaker and 4 glasses with ice.

Add the coconut milk to the shaker, if you can't fit it all, set the rest aside.

Shake vigorously for about 30 seconds. Strain the mixture into the 4 glasses. If they arent full, you can top them off with the reserved coconut milk.

Garnish with lime and mint and serve.