Digestive Enzyme Support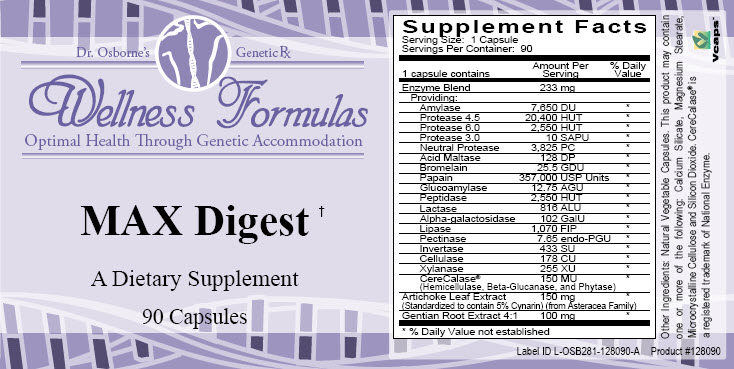 Have you gone gluten free but still having trouble with gas, bloating, indigestion, or constipation?  MAX Digest is a dietary supplement designed to help support those with gluten sensitivity.  It is used to help digest accidental or cross contamination exposure to gluten.  Because MAX Digest contains a full spectrum of digestive enzymes for carbs, fats, and proteins, it works tremendously well for general digestive support.  It should be noted that this product is not designed nor intended to aid in the consumption of gluten!
Gluten Free Vitamin B-12 Sublingual Tabs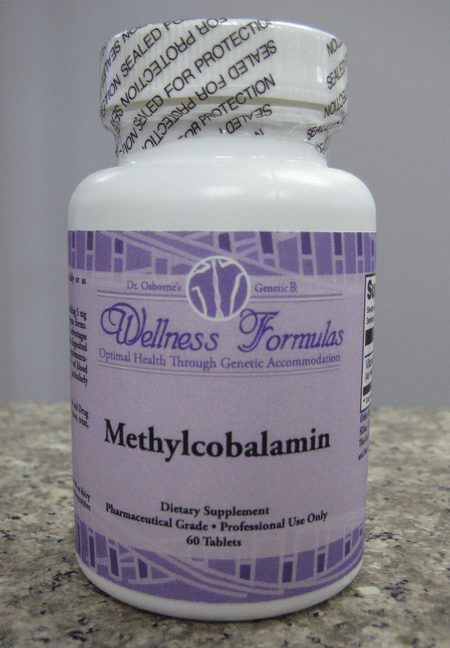 Most forms of vitamin B-12 are made from cyanocobalamin, a very poorly absorbed form of B-12.  Methylcobalamin is the most effective way to supplement with vitamin B-12.  It is a sublingual formula and is absorbed through the cheeks, thus aiding those with intestinal damage due to life long exposure to gluten.  Each tablet contains 5,000 mcg of active vitamin B-12.  This product is free of wheat, gluten, corn protein, yeast, soy, animal or dairy products, artificial colors/preservatives and non-nutritive sweeteners.
Vitamin D3 (Liquid D3)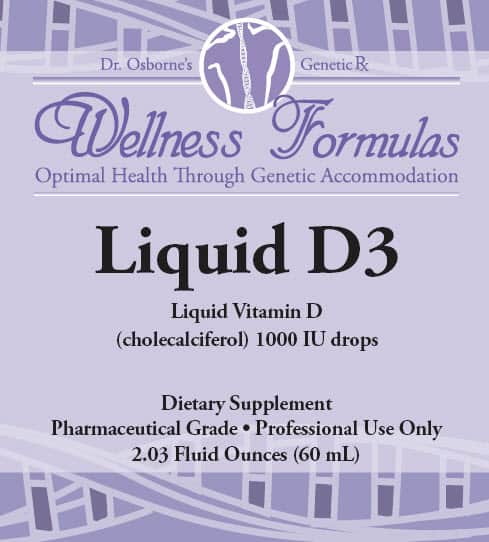 Vitamin D deficiency is a common nutritional problem in the U.S.  Those with gluten sensitivity are more at risk for this deficiency.  Having your levels checked is easy to do.  Ask you doctor to perform a 25-OH D blood test.  This liquid vitamin D3 formula contains no fillers, gluten, soy, dairy, artificial colors/flavors, or preservatives.  Each drop contains 1,000 IU of the active form of vitamin D.
Omega Heal (Gluten Free Omega-3 Supplement)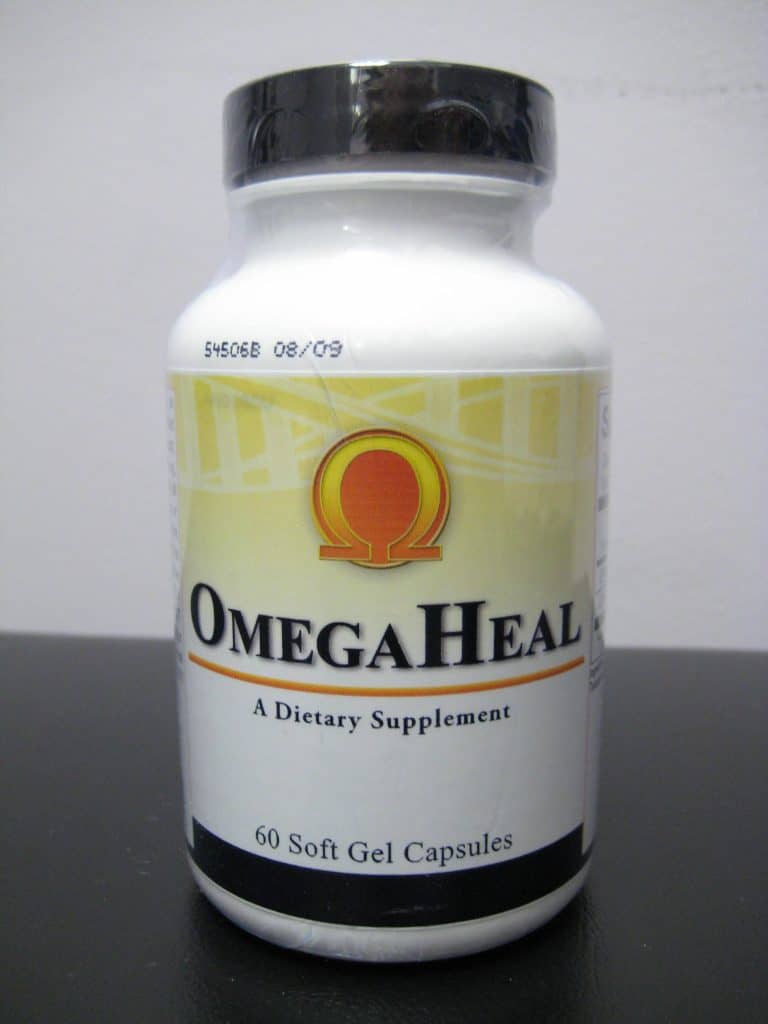 Omega Heal is a gluten free Omega-3 supplement with superior formulation and purity.
EPA – Eicosapentaenoic acid: a fatty acid that the body needs to control immune function and inflammation and
DHA – Docosahexaenoic acid: Also an omega-3 fatty acid. DHA is the most abundant essential fatty acid in the brain and retina.  It is also needed for the control of inflammation.  Each bottle contains 60 soft gel capsules.  Each capsule contains 420 mg of EPA and 300 mg of DHA.  This product is free of gluten, corn, yeast, artificial colors, and artificial flavors.
Intestinal Healing Support
Biotic Defense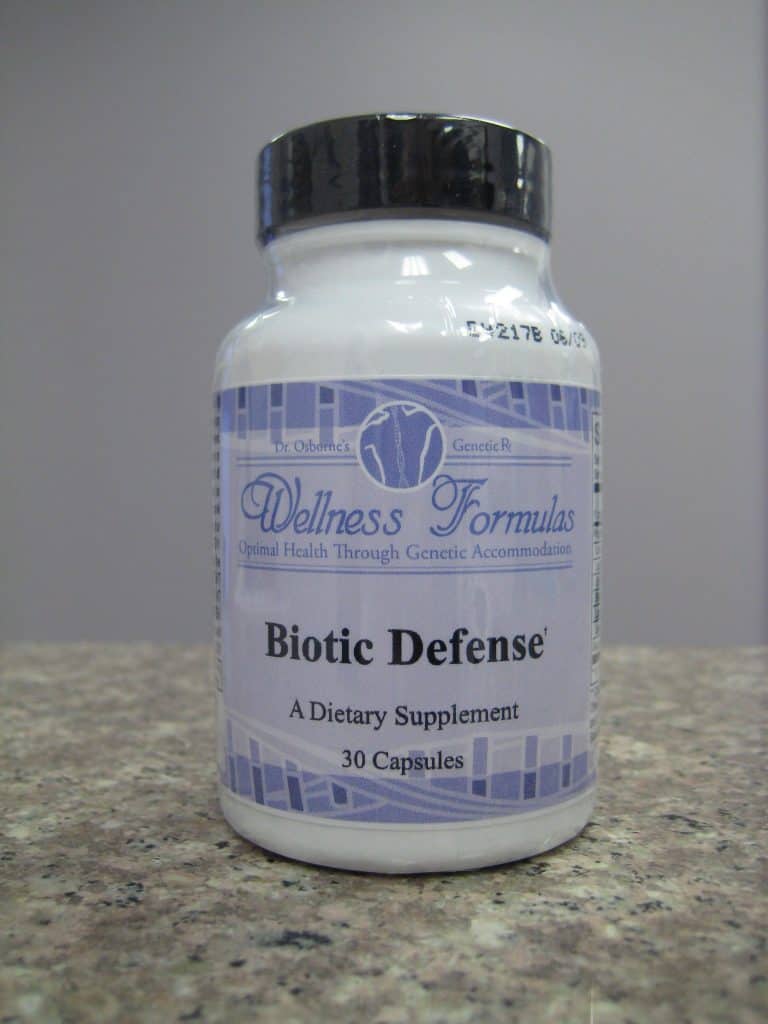 UltraImmune IgG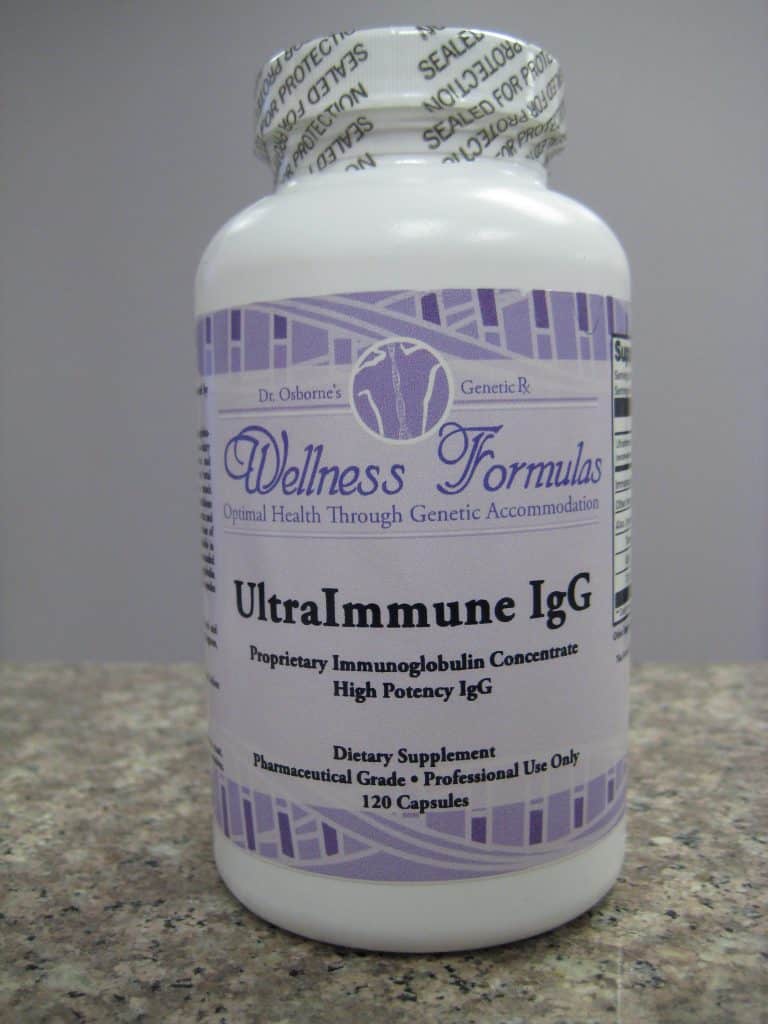 UltraImmune IgG represents a new breakthrough in gastric immune support.  This non-dairy derived antibody and immuno-protein supplement provides 3 times more IgG than colostrum and twice as much cysteine (maintains glutathione levels).  It delivers 15 times more transferrin and lactoferrin than colostrum.  As those with gluten sensitivity commonly have damaged intestines, UltraImmune IgG was designed to support optimal immune system function and recovery.  Each bottle contains 120 caspules.  This product is free of wheat, gluten, corn protein, yeast, soy, dairy, artificial colors/sweeteners/preservatives.
Email This Page