Can gluten cause a loss of balance, and can a gluten free diet help restore that loss of balance?
the simple answer is yes. Gluten is known to cause a condition known as cerebellar ataxia. This condition leads to inflammation in the area of the brain that helps to control your balance.
One of the common nutritional deficiencies linked to gluten exposure is vitamin B12. Vitamin B12 deficiency can also cause loss of balance, dizziness
To connect with Dr. Osborne visit:
Facebook: https://www.facebook.com/DoctorPeterO…
Pinterest: https://www.pinterest.com/docosborne/
Instagram: https://www.instagram.com/drosborne
Twitter: https://twitter.com/glutenology
*These statements have not been evaluated by the Food and Drug Administration. This video is not intended to diagnose, treat, cure or prevent any disease. It is strictly intended for educational purposes only. Additionally, this information is not intended to replace the advice of your physician. Dr. Osborne is not a medical doctor. He does not treat or diagnose disease. He offers nutritional support to people seeking an alternative from traditional medicine. Dr. Osborne is licensed with the Pastoral Medical Association.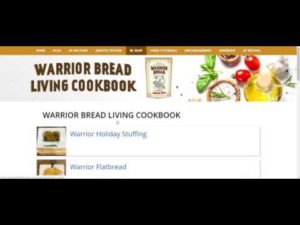 Grab Warrior Bread Here: https://www.glutenfreesociety.org/shop/supplements/warrior-bread-grain-free-bread-mix-presale/ Check out our...