Gluten Free Diet Mistakes
Gluten free diets commonly don't lead to recovery for celiac patients. In some cases, refractory celiac disease is diagnosed, and the patient continues to struggle with gluten related illness. There are several reasons why:
1. Processed gluten free food can damage the gut.
2. Gluten free on the label doesn't mean TRUE gluten free.
3. Malnutrition is commonly present in those with gluten issues.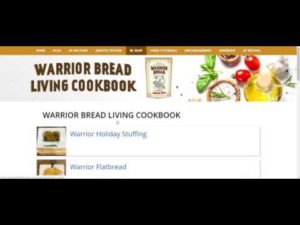 Grab Warrior Bread Here: https://www.glutenfreesociety.org/shop/supplements/warrior-bread-grain-free-bread-mix-presale/ Check out our...