Genetic testing for gluten sensitivity available here – https://www.glutenfreesociety.org/genetic-testing-for-gluten-sensitivity/
What is the best test for food allergies? If you are looking to identify gluten sensitivity or intolerance, genetic testing is hands down the best test to run.
If you are trying to identify other food allergies, it is important to understand that the best tests are blood tests that measure IgE, IgG, IgA, IgM, Immune Complexes, and T-cell responses. Most tests for food intolerance are misleading and lead to an over restricted diet.
If you think food allergies are part of your problem, get with a good functional doctor and ask for the right lab tests.
Remember that your immune system can use different responses or (weapons) against food allergies or sensitivities. Measuring all of the above reactions will give you a more accurate picture of your food allergies, what foods to avoid etc.
To connect with Dr. Osborne visit:
Website: https://drpeterosborne.com/
Facebook: https://www.facebook.com/DoctorPeterO…
Pinterest: https://www.pinterest.com/docosborne/
Instagram: https://www.instagram.com/drosborne
Twitter: https://twitter.com/glutenology
*These statements have not been evaluated by the Food and Drug Administration. This video is not intended to diagnose, treat, cure or prevent any disease. It is strictly intended for educational purposes only. Additionally, this information is not intended to replace the advice of your physician. Dr. Osborne is not a medical doctor. He does not treat or diagnose disease. He offers nutritional support to people seeking an alternative from traditional medicine. Dr. Osborne is licensed with the Pastoral Medical Association.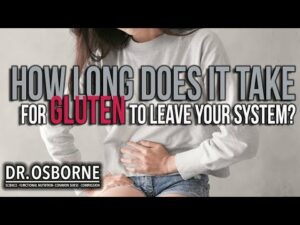 Gluten Shield - specially formulated for those seeking...