Gluten sensitivity quiz: https://www.glutenfreesociety.org/gluten-sensitivity-intolerance-self-test/
Coronavirus resource page: https://www.glutenfreesociety.org/viral-outbreaks
** The products, supplements, vitamins, minerals, herbs, etc mentioned in these videos and article are not intended to mitigate, prevent, treat, diagnose, or cure COVID-19 in people. There currently are no vaccines, pills, potions, lotions, lozenges or other prescription or over the-counter products available to treat or cure coronavirus disease 2019 (COVID-19) The information in these videos, and article is provided for educational purposes and should not be construed as medical advice. If you are seeking medical advice in regards to COVID-19 please visit the WHO website: https://www.who.int/emergencies/diseases/novel-coronavirus-2019/events-as-they-happen
00:13 – What are the most important supplements to take right now?
03:37 – Are people with undiagnosed celiac disease more susceptible to COVD-19?
05:33 – How often can the 3 day high dose round of Vitamin D be done?
06:21 – Top 5 supplements to be taking now?
07:33 – If you feel like you have COVID-19, at what point should you go to the hospital?
09:24 – can you get COVD-19 twice? Can the symptoms include vomiting?
10:25 – Recap of symptoms of COVID-19
12:16 – is there an air filter you can recommend?
13:12 – What about the recent reports of the initial COVID-19 symptoms being gastrointestinal?
14:20 – is the dog park a safe place to go right now?
15:07 – what do you think about 5G towers weakening immunity?
15:58 – Can mast cells cause more pain from a recent injury?
18:55 – would colloidal silver be helpful in this situation?
20:40 – how much NAC is a good dosage for a 200 lb adult?
21:48 – how much Vitamin C would be a good daily dose for immune support in an adult?
22:50 – what is a cytokine storm?
23:25 – how much do you think supplements really help fend off sickness?
26:30 – Can everyone take NAC? What about Type I Diabetics?
27:34 – I have celiac and am on low dose prednisone. Is that a problem?
28:08 – Should we avoid having family members visit?
29:09 – What about lysine?
29:57 – is elderberry safe if you have histamine issues?
30:48 – Can Vitamin C interfere with sleep?
31:25 – Best zinc to take?
32:02 – What brand of Vitamin C should we use?
34:16 – Can NAC keep you awake?
34:35 – Should we take zinc in the AM or PM? With or without food?
35:40 – Do you sell your products on Amazon?
37:20 – Will zinc deplete copper?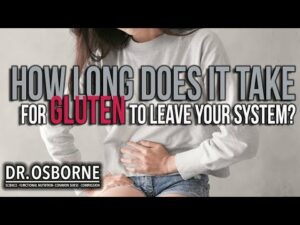 Gluten Shield - specially formulated for those seeking...