My favorite vitamin K supplement – https://bit.ly/2o4Q5zg
What Causes Vitamin K Deficiency?
There are several factors involved in getting adequate dietary vitamin K. The first is a highly processed diet. Additionally, many with inflammatory damage to the intestinal lining such as caused by celiac disease or gluten sensitivity are prone to vitamin K deficiency.
Those with liver damage, or those who have had their gallbladders removed are at risk for malabsorption of vitamin K.
Vitamin K deficiency can also be caused by dysbiosis. The healthy bacteria in the GI tract are responsible for producing about 50% of your daily vitamin K need. Taking medicines that disrupt healthy gut function such as antibiotics can alter vitamin K availability.
Taking medicines that inhibit blood clotting or medicines that thin the blood can block vitamin K's function.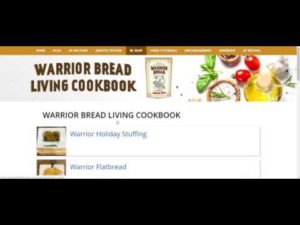 Grab Warrior Bread Here: https://www.glutenfreesociety.org/shop/supplements/warrior-bread-grain-free-bread-mix-presale/ Check out our...