My favorite vitamin K supplement – https://bit.ly/2o4Q5zg
What are the functions of vitamin K? There are many benefits to vitamin K in the body…
Vitamin K plays a major role in blood clotting. Vitamin K deficiency can lead to internal bleeding and hemorrhaging.
Vitamin K also plays a role in the mineralization of bone and cartilage. In Japan, vitamin K is approved to help treat osteoporosis.
Vitamin K also helps to regulate calcium deposition in the arteries or blood vessels.
Vitamin K helps in growth regulation of cells.
What are the symptoms of vitamin K deficiency?
1. Easy bruising or bleeding
2. Blood in the stool or urine
3. Internal hemorrhaging
4. Cuts prone to excessive bleeding without clotting
5. Bleeding gums
6. Nose bleeds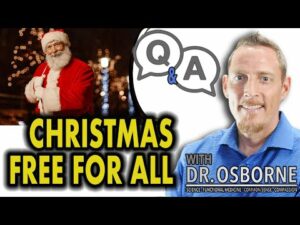 Think you might be gluten sensitive? Take the...