Get your Ultra Digest here: https://bit.ly/2MwMked
Optimal digestion is dependent upon effective digestive enzymes, and those with celiac disease and gluten sensitivity are at greater risk for enzyme deficits. Ultra Digest includes highly active enzymes with a broad range of specificities to handle all food preferences and is designed to help promote availability and absorption of nutrients, health and vitality of cells, and improved overall digestive and immune system health. By addressing all three macronutrients to include carbs, fats, and protein. Ultra Digest's unique formula helps to ensure complete digestive support, needed to help you get the most out of the food that you are eating while minimizing digestive discomfort. Unlike many other enzyme products, Ultra Digest has been studied to maintain its integrity and functionality by surviving the highly acidic environment of the stomach.
To connect with Dr. Osborne visit:
Facebook: https://www.facebook.com/DoctorPeterOsborne/
*These statements have not been evaluated by the Food and Drug Administration. This video is not intended to diagnose, treat, cure or prevent any disease. It is strictly intended for educational purposes only. Additionally, this information is not intended to replace the advice of your physician. Dr. Osborne is not a medical doctor. He does not treat or diagnose disease. He offers nutritional support to people seeking an alternative from traditional medicine. Dr. Osborne is licensed with the Pastoral Medical Association.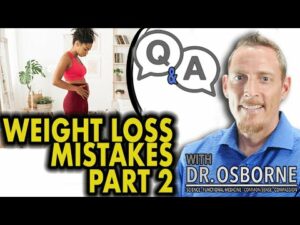 Think you might be gluten sensitive? Take the...