Try This Unorthodox Relaxation Strategy…Plus, Your Detox Questions Answered in this episode of Pick Dr. Osborne's Brain.
Part of any effective detox strategy is stress control and management. Many people look to meditation and prayer, but sensory deprivation can also be a very effective way to mitigate chronic stress. Additionally, muscle work like myofascial release, and massage can also be very helpful.
Additionally, in this video – a question and answer session on detox, detoxification does and don'ts.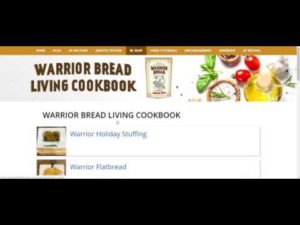 Grab Warrior Bread Here: https://www.glutenfreesociety.org/shop/supplements/warrior-bread-grain-free-bread-mix-presale/ Check out our...