Think you might be gluten sensitive? Take the quiz:
https://www.glutenfreesociety.org/gluten-sensitivity-intolerance-self-test/
Now that you've committed to your health resolutions, SHARE them with the people you'll be visiting. Have the difficult conversations upfront. Set their expectations. Tell them that it's not because you don't love the food they make. Rather it's because certain foods make you sick. Explain the health challenges you've been facing. And how eating healthy makes you feel good–physically and emotionally.
Tell them you love them and love that they love their delicious food. But ask them to please respect your wishes. Ask them not to force food upon you. For your health.
These upfront conversations will help eliminate conflict on Christmas or any other day you plan to visit with family and friends. They'll also give your loved ones time to process the information you're sharing.
However, you can also make it clear that no one needs to cater to your needs. No need for any special accommodations. Because you'll come prepared, which leads us to my next point…
To connect with Dr. Osborne visit:
Facebook: https://www.facebook.com/DoctorPeterOsborne/
*These statements have not been evaluated by the Food and Drug Administration. This video is not intended to diagnose, treat, cure or prevent any disease. It is strictly intended for educational purposes only. Additionally, this information is not intended to replace the advice of your physician. Dr. Peter Osborne is one of the most sought after alternative and nutritional experts in the world. A Diplomate with the American Clinical Board of Nutrition, a graduate of Texas Chiropractic College, and a doctor of pastoral science, Dr. Osborne is one of the world's leading authorities on gluten, nutrition, and natural health. He is the founder GlutenFreeSociety.org, one of the world's largest informational sites on gluten sensitivity. In addition, he is the author of the best selling book, No Grain No Pain, published by Touchstone (Simon & Schuster). His work has been featured by PBS, Netflix, Amazon, Fox, and many other nationally recognized outlets. For more information, visit us at https://www.glutenfreesociety.org/ or call 281-903-7527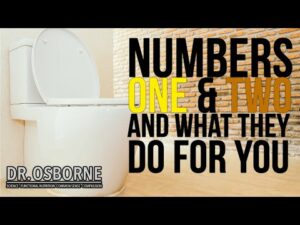 Think you might be gluten sensitive? Take the...