These 5 Natural Barriers Stop Leaky Gut In it's Tracks
The purpose of the gut is to act as a quarantine zone to prevent toxins from entering the blood stream while extrapolating nutrients from food. Many medicines and environmental toxins can cause a leaky gut by damaging these 5 barriers. Additionally, man diseases that cause inflammation of the GI tract can contribute to intestinal permeability. If you want to naturally heal a leaky gut you have to understand the 5 barriers of the gut.
1. Stomach Acid – kills invasive microorganisms and protects you from infection. Also aids in the digestion of protein and the absorption of nutrients.
2. Tight Junctions – protein anchors that prevent leakage across the gut.
3. Mucosal lining – acts as a physical barrier, but also contains antibodies that protect you.
4. Microbiome – the good bacteria help you digest, communicate with your immune system, produce vitamins, and more.
5. GALT – The Gastro-Associated Lymphoid Tissue. Represents the "tonsils" of the gut and it is estimated that this tissue contains 70% of your entire immune function.
Protecting these barriers and their functions is critical to preventing leaky gut syndrome. You can ask your functional medicine doctor to run lab tests to help identify problems that can cause intestinal permeability or leaky gut.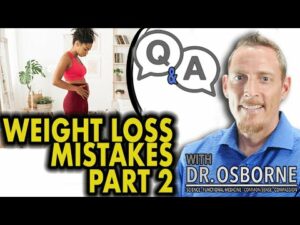 Think you might be gluten sensitive? Take the...