The Truth About Osteoporosis – Bone Health Myths That Should Scare You:
Often times doctors will diagnose osteoporosis based on a bone scan test. This common procedure can be very misleading, as a bone scan does not measure bone health. It measures how well your bone can absorb x-rays.
If you want to know about bone building health, ask your doctor to run a deoxypyridinoline and osteocalcin test. These urine tests help to assess how well your bone is growing vs. how fast it is breaking down.
Additionally, ask your doctor to measure your nutritional status. Vitamins and minerals play a major role in the nutritional health of your bone.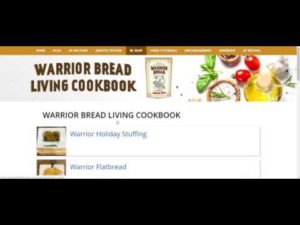 Grab Warrior Bread Here: https://www.glutenfreesociety.org/shop/supplements/warrior-bread-grain-free-bread-mix-presale/ Check out our...