The Rise of Autoimmune Disease – Why Is Autoimmunity Increasing? Is gluten to blame for this increase?
The Connection Between Gluten & Autoimmune Disease
Gluten is a very well known and researched cause of celiac disease. Additionally, research has shown that a gluten free diet can actually help improve other forms of autoimmune disease. Studies have shown that a gluten free diet can improve outcomes for the following forms of AID(2,3,4,5,6,7):
Kidney disease: membrane proliferative glomerulonephritis, IgA nephropathy
Liver conditions: Autoimmune hepatitis (fatty liver disease)
Nerve & Brain (neurological) Disease: Peripheral neuropathy, Guillain-Barre syndrome, myasthenia gravis, myopathy (muscle pain), schizophrenia, cerebellar ataxia, vertigo, meniere's disease, depression, ADD/ADHD, and autism.
Heart Disease: autoimmune myocarditis, dilated cardiomyopathy
Skin Disease: vitiligo, psoriasis, eczema, dermatitis herpetiformis, epidermolysis bullosa, pemphigus vulgaris, alopecia areata, linear IgA disease, cutaneous vasculitis, erythema nodosum and erythema elevatum diutinum dermatomyositis, and chronic urticaria (hives).
Hormonal Disease (endocrine): Addison's, Hashimoto's, Grave's, Type I Diabetes
Blood Disorders: Hemolytic/aplastic anemia, leukopenia, thrombocytosis, anemia, pure red cell aplasia, thrombocytopenic purpura(TPP), IgM deficiency, IgA deficiency
Gastrointestinal Diseases: GERD, eosinophilic esophagitis, gastritis, IBS, Ulcerative Colitis, and Crohn's disease.
Eye Disease: Uveitis
Rheumatological Diseases: Rheumatoid arthritis, Lupus, reactive arthritis, ankylosing spondylitis, psoriatic arthritis, polymyositis, polymyalgia rheumatica, undifferentiated connective tissue disease, fibromyalgia, and restless legs syndrome.
If you struggle with an AID, and have not tried going gluten free, you might be missing one of the most important pieces of the puzzle to solving your underlying inflammation and immune problem. As a matter of fact, I have personally seen thousands of cases of autoimmunity go into remission with diet change in my practice, and this has been the genesis of a complex body of resources that I house on my website, Gluten Free Society, and in my best selling book, No Grain No Pain.
It is my hope, that all medical professionals who commonly see and treat AID, will become educated on the potential possibility that gluten is a major trigger for all forms of autoimmunity, not just celiac disease…and in this recognition, make a gluten free diet a standard recommendation of care.
Medical References:
1. Aaron Lerner, Patricia Jeremias, and Torsten Matthias, "The World Incidence and Prevalence of Autoimmune Diseases is Increasing." International Journal of Celiac Disease, vol. 3, no. 4 (2015):151–155.
2. Aaron Lerner, Ajay Ramesh & Torsten Matthias (2018) Going gluten free in non-celiac autoimmune diseases: the missing ingredient, Expert Review of Clinical Immunology, 14:11, 873-875.
3. Lerner, Aaron & Ramesh, Ajay & Matthias, Torsten. (2017). Are Non-Celiac Autoimmune Diseases Responsive to Gluten-Free Diet?. International Journal of Celiac Disease. 5. 164-167.
4. Oliveira, F. Gluten and Neuroimmunology. Rare association with Myasthenia Gravis and Literature Review Rev Assoc Med Bras (1992). 2018 Apr;64(4):311-314.
5. Badsha, H. Role of Diet in Influencing Rheumatoid Arthritis Disease Activity. Open Rheumatol J. 2018 Feb 8;12:19-28.
6. Rodrigo, L, et al. Cutaneous and Mucosal Manifestations Associated with Celiac Disease. Nutrients. 2018 Jun 21;10(7).
7. Limketkai, BN, et al. Prevalence and factors associated with gluten sensitivity in inflammatory bowel disease. Scand J Gastroenterol. 2018 Feb;53(2):147-151
Read more at https://www.glutenfreesociety.org/does-eating-gluten-grain-cause-autoimmune-disease/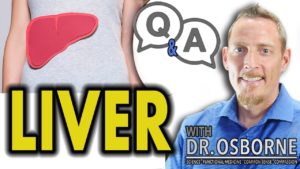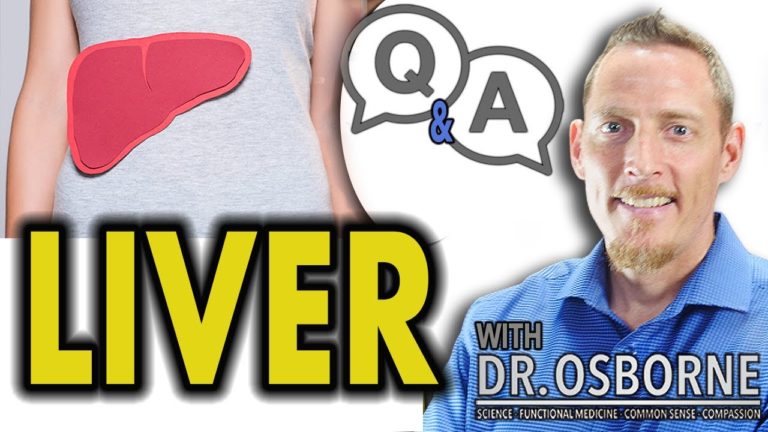 00:00 - if we have a thyroid issue...