**Coronavirus resource page: https://www.glutenfreesociety.org/viral-outbreaks
Dr. Peter Osborne of the Gluten Free Society interviews Remington Nevin, MD. Dr. Nevin is a world leading researcher on quinine class of medications. He is the director of the Quinism foundation (www.Quinism.org).
In this interview, Dr. Nevin discusses the side effects and toxicity profile of chloroquine and hydroxychloroquine. In addition, he discusses considerations one should be aware of before making a decision to use these medications for the preventative treatment of coronavirus (Sars CoV-2) induced Covid-19.
** The products, supplements, vitamins, minerals, herbs, etc mentioned in these videos and article are not intended to mitigate, prevent, treat, diagnose, or cure COVID-19 in people. There currently are no vaccines, pills, potions, lotions, lozenges or other prescription or over the-counter products available to treat or cure coronavirus disease 2019 (COVID-19) The information in these videos, and article is provided for educational purposes and should not be construed as medical advice. If you are seeking medical advice in regards to COVID-19 please visit the WHO website: https://www.who.int/emergencies/diseases/novel-coronavirus-2019/events-as-they-happen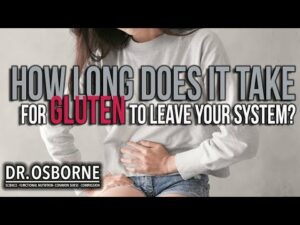 Gluten Shield - specially formulated for those seeking...