What are The Best Natural & Non Toxic Sweeteners?
Some of the best natural sweeteners to use instead of sugar, aspartame (Nutrasweet), sucralose (Splenda), etc are listed below, but be careful not to overdo these either. Remember that too much natural sugar can also be detrimental.
1. Eat real fruit when it is in season
2. Honey – make sure it is naturally sourced and organic. Many brands of honey are laced with corn syrup.
3. Maple – pure organic
4. Organic Dates
5. Stevia
6. Monk Fruit
7. Sugar Alcohol (xylitol derived from birch)
If you want a more in depth look on the topic of natural sweeteners, toxic sweeteners, and alternatives, check out this video:
https://www.youtube.com/watch?v=v4BWY-4ptzg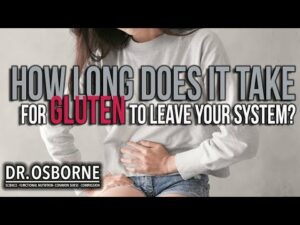 Gluten Shield - specially formulated for those seeking...