If you need holiday recipes that are celiac safe and gluten free, check out my free online cookbook here – https://www.glutenfreesociety.org/warrior-bread-cookbook/
Surviving the Holidays – How to Stay Gluten Free during the holiday season without losing your mind and health.
A gluten free diet is already a big challenge, But staying gluten free during the holidays amplifies this challenge. If you have gluten sensitivity or celiac disease, you already understand this, so here are some tips and motivation for you to stay on a clean diet this Christmas.
Understanding how to communicate with friends and family about your gluten free dietary needs is important. Understanding the psychology of food and health decisions can also help you make better, healthier gluten free diet choices without feeling socially isolated.
1. Plan ahead – plan to take food or prepare food if you are travelling.
2. Call ahead and communicate your dietary needs accordingly.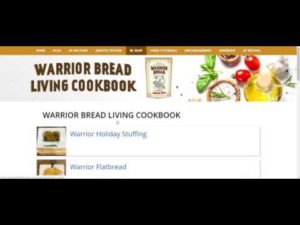 Grab Warrior Bread Here: https://www.glutenfreesociety.org/shop/supplements/warrior-bread-grain-free-bread-mix-presale/ Check out our...