When is all of this going to end? And the big answer is, is we don't know.
Right? Nobody knows at this point. We don't know. We can speculate all we want, but even the experts don't know. But I think it's important that you wrap your mind around this right here. Because you know, a lot of you were told that this whole thing was going to end next week. And it's not, now it's being prolonged. So I would just say buckle down. There's a lot of unknowns and we just don't know. Driving yourself and your family crazy over this lack of knowledge isn't going to help you. It's actually just going to serve to continue to increase your stress at home, to continue to increase your stress overall in this ordeal. And that's not going to help you maintain your health or your sanity. So again, the bottom line is the quicker you can wrap your mind around that, I think the better off you're going to be.
I think number one, you should be focused on you. And so there's some things that you can focus on. Number one, if you're talking about immune focus, I've spent the last month and a half teaching, what you should be most focused on in terms of nutrition and your immune system because the best offense is a good defense. So when your immune system is healthy, it can take care of you. So it reduces your risk.
Exercise is also very important right now. One of the good things, a lot of you are on lockdown but you're not on lockdown potentially from walking outside. Now, some of you may be, but those of you who aren't need to really be focused on this exercise piece in a big way. There are also several beneficial exercises that you can do without leaving the house.
Coronavirus Resource Page – https://www.glutenfreesociety.org/viral-outbreaks/
** The products, supplements, vitamins, minerals, herbs, etc mentioned in these videos and article are not intended to mitigate, prevent, treat, diagnose, or cure COVID-19 in people. There currently are no vaccines, pills, potions, lotions, lozenges or other prescription or over the-counter products available to treat or cure coronavirus disease 2019 (COVID-19) The information in these videos, and article is provided for educational purposes and should not be construed as medical advice. If you are seeking advice in regards to COVID-19 please visit the WHO website: https://www.who.int/emergencies/diseases/novel-coronavirus-2019/events-as-they-happen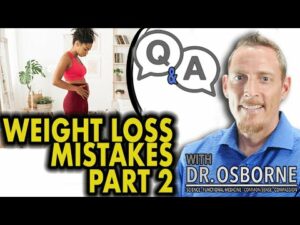 Think you might be gluten sensitive? Take the...