It is estimated that autoimmune pain affects 46 million Americans. For chronic pain the numbers are even higher. If you have been diagnosed with an autoimmune disease like Hashimoto's thyroiditis, rheumatoid arthritis, migraine headaches, fibromyalgia, or celiac disease, this challenge is for you. If you suffer with inflammatory skin or bowel diseases, this challenge is for you. If your doctor has prescribed you fistfuls of medicine with no end in sight, this challenge is for you.
The truth is, those with chronic pain live shorter lives. Autoimmune sufferers have life expediencies that are about 26 years shorter than those without them. The traditional answer for these diseases is pain and immune suppressing drugs whose side effects are worse than the diseases themselves. It is time to stop the madness.
Ending chronic pain starts with the right food, the right nourishment, the right behavior changes. If you doctor has never talked with you about the connection between food and pain, it is time to rise to the challenge!
00:00 – introduction and overview
04:00 – vitamin C flush
08:20 – Phase 1 | Days 1 to 15
15:10 – mechanisms of gluten induced damage
18:30 – the grainflammation cycle
21:52 – Phase 2 | Days 15 to 30
25:20 – Preparing your immune system
29:45 – supplemental support: what should you take?
33:00 – Q&A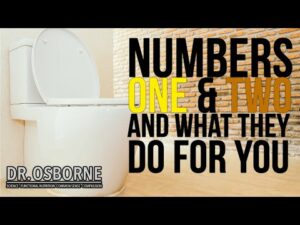 Think you might be gluten sensitive? Take the...