Intestinal inflammation disrupts the digestive process and prevents certain nutrients from being absorbed.
Fat is one example. And when fat malabsorption occurs, more oxalates may enter the body. Essentially, fat can bind to calcium, which then prevents calcium from binding to oxalates in the gut and being eliminated in your bowels.
This specific condition involving fat malabsorption, known as enteric hyperoxaluria, is also associated with irritable bowel disease, chronic pancreatitis, bariatric surgery, and celiac disease.
Join us on the next episode of Pick Dr. Osborne's Brain as we unpack this topic!
00:00 – intro and overview
01:08 – no grain no pain challenge testimonial from Jane
03:54 – the malabsorption paradox
06:52 – what is malabsorption?
12:00 – macronutrients and micronutrients
20:00 – symptoms of malabsorption
21:20 – drugs that cause malabsorption
28:45 – surgical procedures that contribute to malabsorption
33:00 – what to do next to stop the cycle from happening
38:00 – Q&A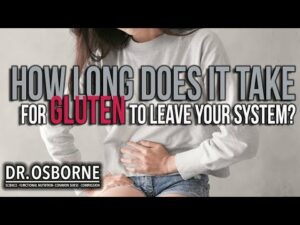 Gluten Shield - specially formulated for those seeking...