William Davis, MD is cardiologist and author of the New York Times #1 bestseller, Wheat Belly: Lose the Wheat, Lose the Weight and Find Your Path Back to Health and several other books in the series. Most recently, he released his Revised & Expanded Edition of Wheat Belly with updated program and strategies. His books have sold over 3 million books in the North American market and are published in 40 countries. National media appearances include the Dr. Oz Show, CBS This Morning, and Live with Kelly (Ripa), featured on Bill O'Reilly and the Colbert Report, and in print media including First for Women and Woman's World magazines. Dr. Davis has a substantial online presence on his Wheat Belly Blog (www.wheatbellyblog.com) with 10 million visitors.
More than a book, more than social media, the Wheat Belly phenomenon has proven to be a movement, growing over time and creating an audience eager for food solutions that are healthy, delicious, and empowering.
To connect with Dr. William Davis, go to: https://www.wheatbellyblog.com or https://www.undoctored.com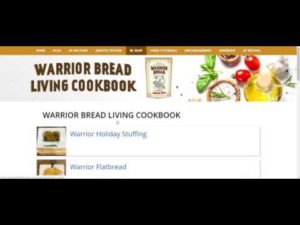 Grab Warrior Bread Here: https://www.glutenfreesociety.org/shop/supplements/warrior-bread-grain-free-bread-mix-presale/ Check out our...