7 Key Nutrients To Keep Your Gut Healthy
Another way gluten contributes to gut dysfunction is through nutrient deficiencies. Gluten damages the lining of your intestines, which compromises digestion and nutrient absorption. Diarrhea is often a symptom of gluten sensitivity, which further prevents nutrients from being absorbed. Plus, most medications prescribed for inflammation of the bowels deplete your body of nutrients. And these nutrients play many critical roles within your digestive tract, which include fighting against inflammation as well as protecting and fueling the cells that line your intestines.
It's worth noting that inflammation in the gut further exacerbates your nutritional status. In fact, about 50% of people with gut inflammation have nutrient deficiencies. Plus, medications used to treat inflammation can cause nutrient deficits and make it more difficult to heal.
Zinc
Vitamin A
Vitamin D
Magnesium
Iron
Selenium
L-Glutamine
For the full breakdown on gluten and gut inflammation, check out my definitive article with medical references right here.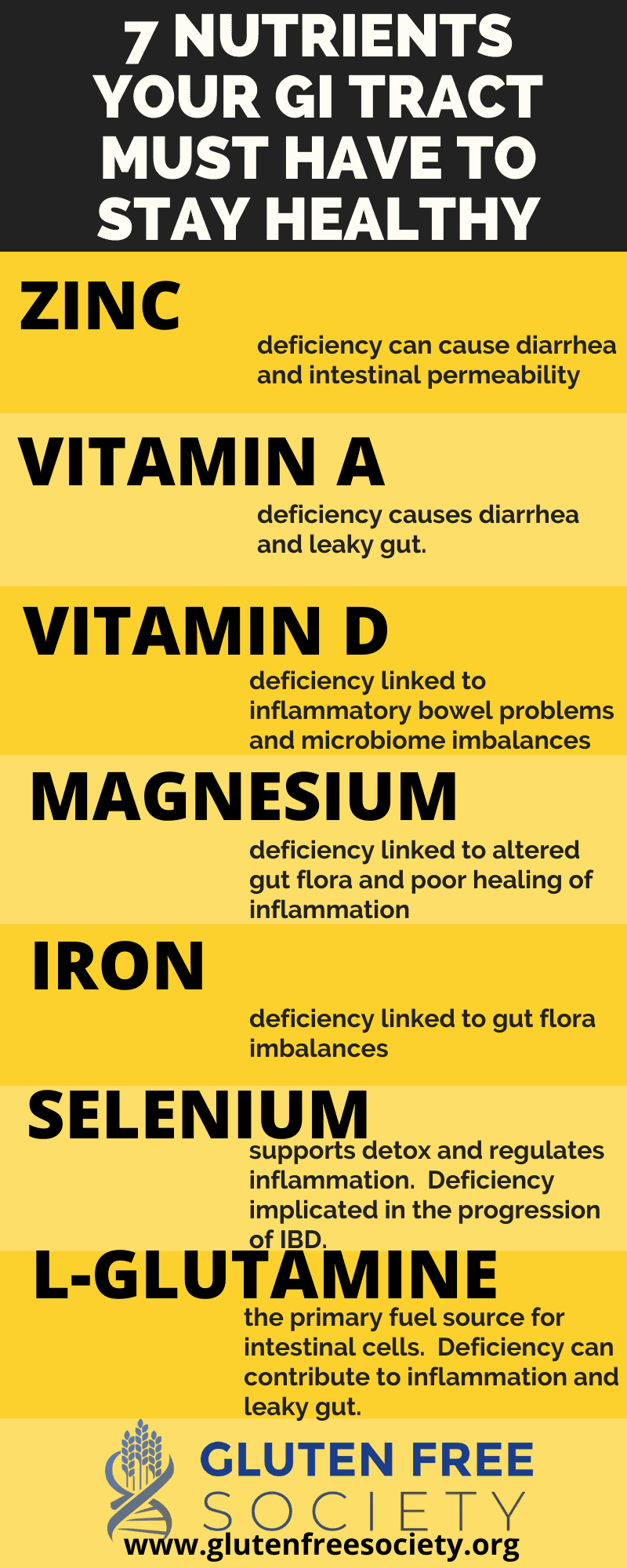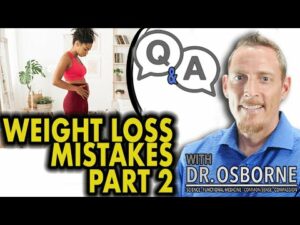 Think you might be gluten sensitive? Take the...