Think you might be gluten sensitive? Take the quiz:
https://www.glutenfreesociety.org/gluten-sensitivity-intolerance-self-test/
00:00 – can vitamin B12 deficiency cause burning feet?
00:45 – which of your supplements help to detox mercury?
01:01 – if I have anemia and heavy cycle with low iron and serum B12 at 399 do I need to look at other causes of anemia?
02:02 – Why can't I replete vitamin C, E, and B2?
04:10 – what's the best vitamin to help you sleep and stay asleep?
05:01 – is it true that if you are healthy and eat a meal, that it should not affect your energy?
07:55 – nutritional yeast seasoning?
08:19 – how do we prevent winter weight gain? (I am in Canada)
09:25 – could iodine and chase tree berry help with heavy cycles?
10:20 – gan gluten free heal pancreas and stomach?
11:20 – how do you know if you ate something that you didn't know had gluten in it?
12:05 – the extra effort is worth it/O.P.F.
12:45 – is it true that a cut onion will absorb germs?
14:29 – where do you recommend we get tested for vitamins?
15:30 – how often should I eat liver?
15:51 – how realistic are food serving sizes on packages?
16:52 – what if you have allergies to peanuts, tree nuts, etc?
17:23 – what could be causing nightly leg cramps?
19:17 – should we be concerned with antibiotics in chicken and turkey?
20:16 – how much is too much glyceine?
20:30 – what is the best form of B1?
21:10 – why did God create grains?
22:52 – would Virid help with shingles?
23:54 – my feet and lower legs are cold and feel like they take a long time to warm up.
24:00 – night sweats during menopause?
24:35 – are almonds high in oxalates?
25:03 – how can I get a genetic test kit?
26:00 – why does there have to be sugar in everything?
26:45 – microbiome tests?
27:50 – what do you feed your poultry?
29:00 – best sugar substitutes
29:20 – how much coffee is too much?
30:10 – mycotoxins in coffee?
To connect with Dr. Osborne visit:
Facebook: https://www.facebook.com/DoctorPeterOsborne/
*These statements have not been evaluated by the Food and Drug Administration. This video is not intended to diagnose, treat, cure or prevent any disease. It is strictly intended for educational purposes only. Additionally, this information is not intended to replace the advice of your physician. Dr. Peter Osborne is one of the most sought after alternative and nutritional experts in the world. A Diplomate with the American Clinical Board of Nutrition, a graduate of Texas Chiropractic College, and a doctor of pastoral science, Dr. Osborne is one of the world's leading authorities on gluten, nutrition, and natural health. He is the founder GlutenFreeSociety.org, one of the world's largest informational sites on gluten sensitivity. In addition, he is the author of the best selling book, No Grain No Pain, published by Touchstone (Simon & Schuster). His work has been featured by PBS, Netflix, Amazon, Fox, and many other nationally recognized outlets. For more information, visit us at https://www.glutenfreesociety.org/ or call 281-903-7527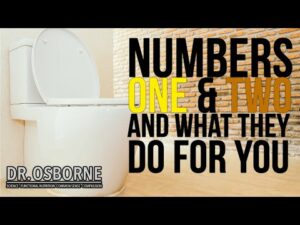 Think you might be gluten sensitive? Take the...