My favorite healthy meat sources:
1. US Wellness Meats https://bit.ly/30I6aIC
2. Butcher Box – https://bit.ly/31K6ub9
Is Meat Dangerous? – NO, But Not All Meat is Created Equally
The health of meat depends largely on the health of the animal being eaten. Much of our commercially raised meats create less than healthy animals, and can lead to excessive antibiotic exposure, high levels of omega 6 fats in the diet, pesticide exposure, and more.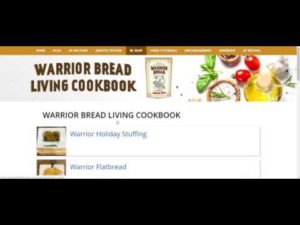 Grab Warrior Bread Here: https://www.glutenfreesociety.org/shop/supplements/warrior-bread-grain-free-bread-mix-presale/ Check out our...