Website: https://drpeterosborne.com/
Want to know how to improve vision naturally?
Check out this viewer QnA sesion on vision.
Today our viewer Marisol chimes in with a question.
She wants to know if there is a vitamin deficiency that can contribute to poor eye focus.
Vitamin A is necessary for the health of your eyes, and zinc is necessary to form a protein in your bloodstream that carries vitamin A to your eyes. So think of it as you need zinc to piggyback vitamin A into the eye.
When you're staring at short distance screens all day long or for several hours a day, and you're not properly giving your eyes rest, that's a big, big focus disruptor as well.
To connect with Dr. Osborne visit:
Facebook: https://www.facebook.com/DoctorPeterO…
Pinterest: https://www.pinterest.com/docosborne/
Instagram: https://www.instagram.com/drosborne
Twitter: https://twitter.com/glutenology
*These statements have not been evaluated by the Food and Drug Administration. This video is not intended to diagnose, treat, cure or prevent any disease. It is strictly intended for educational purposes only. Additionally, this information is not intended to replace the advice of your physician. Dr. Osborne is not a medical doctor. He does not treat or diagnose disease. He offers nutritional support to people seeking an alternative from traditional medicine. Dr. Osborne is licensed with the Pastoral Medical Association.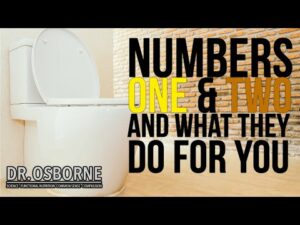 Think you might be gluten sensitive? Take the...