You've probably heard about a number of food intolerances, from gluten and dairy to fructose and FODMAPs.
But… There is a lesser known intolerance that is the topic of tonight's show – histamine intolerance.
It is estimated that 1% of the population has histamine intolerance, roughly 80% of those people are middle-aged, and when histamine levels rise too high, they can trigger numerous symptoms and health issues.
On this episode of Pick Dr. Osborne's Brain, we'll dive into histamines, seasonal allergies, and what you can do to best support your health.
00:45 The symptoms of histamine intolerance
03:50 Histamines – What it is exactly
08:30 What causes histamine intolerance?
14:05 Nutritional deficiencies & Mast cells
18:35 This can activate or increase histamines
24:30 Histamine rich foods & DAO inhibitors
29:30 Eat these if you have a histamine problem
30:45 What you can do to resolve high hist issues
37:00 Ask your Dr's for these types of test!
39:00 Questions & Answers – LIVE
Looking for the recommended supplements? Check out my gluten/grain free favorites below:
Hist Assist – glutenfreesociety.org/HistAssist
Vitamin C – glutenfreesociety.org/DetoxCPowder
Copper – glutenfreesociety.org/UltraCopper
NAC – glutenfreesociety.org/UltraNAC
Quercetin – glutenfreesociety.org/UltraQuercetin
Probiotic – glutenfreesociety.org/UltraBioticDefense
To connect with Dr. Osborne visit:
Facebook: https://www.facebook.com/DoctorPeterOsborne/
*These statements have not been evaluated by the Food and Drug Administration. This video is not intended to diagnose, treat, cure or prevent any disease. It is strictly intended for educational purposes only. Additionally, this information is not intended to replace the advice of your physician. Dr. Osborne is not a medical doctor. He does not treat or diagnose disease. He offers nutritional support to people seeking an alternative from traditional medicine. Dr. Osborne is licensed with the Pastoral Medical Association.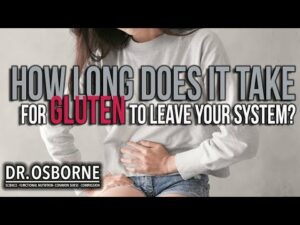 Gluten Shield - specially formulated for those seeking...