1. Take this gluten free quiz – https://bit.ly/2jUMCRK
2. Vitamin B12 Supplement – https://bit.ly/2MPaN14
Can gluten cause POTS (postural orthostatic tachycardia syndrome)? Is a gluten free diet helpful for POTS? You should know that there is new research linking gluten sensitivity and POTS syndrome.
POTS is a medical condition/disease of the autonomic nervous system that typically causes a variety of symptoms. The symptoms of POTS include dizziness when rising from a seated position, GI symptoms, headaches, migraines, and more. Recent research has identified POTS as a form of autoimmune disease. It is no mystery that gluten is a cause of autoimmune disease for many.
Additionally, new research has shown that those with POTS who go gluten free find improvements in their POTS symptoms. In essence, a gluten free diet improves POTS symptoms.
Additionally vitamin B12 deficiency has been linked to POTS. One of the side effects of gluten induced intestinal damage is that it causes vitamin B12 deficiency.
Bottom line,
If you have been diagnosed with postural orthostatic tachycardia syndrome, you might consider taking the gluten quiz above to see if going gluten free might be the right move for you.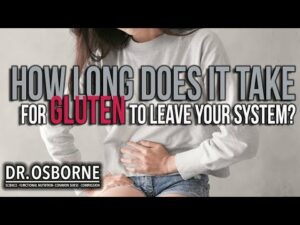 Gluten Shield - specially formulated for those seeking...