The popularity of the gluten free diet has grown dramatically. More and more parents are turning toward a gluten free diet to help alleviate symptoms of autism and other learning disorders in their children. To a large degree, many in the medical community have ridiculed this, stating that diet and the autistic spectrum have nothing to do with one another. Medical research and anecdotal evidence however shows that thousands of people have had improvement with diet alterations. Tune in to this episode of Pick Dr. Osborne's Brain to find out more!
00:00 – intro and overview: autistic spectrum disorders, leaky brain, and gluten
01:16 – can a gluten free diet help with autism?
02:42 – Why autism is NOT genetic
08:06 – the connection between celiac disease and autism
11:58 – the opiod theory
15:30 – nutritional deficiencies linked to autism
18:32 – autism rates vs use of glyphosate
23:22 – Toxic heavy metals and neurotoxicity
29:00 – The multiple reasons gluten can be blamed
31:22 – Q&A
To connect with Dr. Osborne visit:
Facebook: https://www.facebook.com/DoctorPeterOsborne/
*These statements have not been evaluated by the Food and Drug Administration. This video is not intended to diagnose, treat, cure or prevent any disease. It is strictly intended for educational purposes only. Additionally, this information is not intended to replace the advice of your physician. Dr. Osborne is not a medical doctor. He does not treat or diagnose disease. He offers nutritional support to people seeking an alternative from traditional medicine. Dr. Osborne is licensed with the Pastoral Medical Association.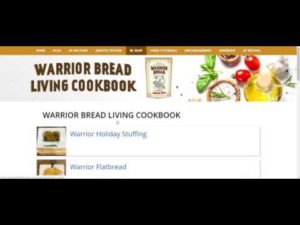 Grab Warrior Bread Here: https://www.glutenfreesociety.org/shop/supplements/warrior-bread-grain-free-bread-mix-presale/ Check out our...