Visit Dr. Cabeca here: http://www.dranna.com
Dr. Cabeca has worked with thousands of women one-on-one to help them understand and improve their health and manage their hormones. I'm committed to supporting women so that they can thrive physically, emotionally, sexually and even spiritually as they go through the natural and inevitable life shift of menopause.
Dr. Cabeca has published two best-selling books: The Hormone Fix, a groundbreaking holistic lifestyle program for menopausal woman and Keto-Green 16, a comprehensive nutritional plan to staying healthy and slim, at any age.
Dr Osborne speaks to Dr. Cabeca about her exhaustive research and never-ending quest to find solutions that help women reclaim their vibrancy, sexuality, health and happiness.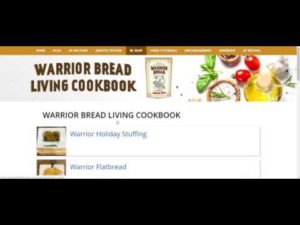 Grab Warrior Bread Here: https://www.glutenfreesociety.org/shop/supplements/warrior-bread-grain-free-bread-mix-presale/ Check out our...