We recorded this last year, but the information within is evergreen. 2022 is right around the corner, what are you plans for the New Year? Hopefully, they include a healthier YOU!
Let's not make the typical new year's resolutions that most people will give up on by March of the new year. Let's set some goals that are both realistic and achievable.
Eat healthier
Make exercise a priority
Get sunshine each day
To connect with Dr. Osborne visit:
Facebook: https://www.facebook.com/DoctorPeterOsborne/
*These statements have not been evaluated by the Food and Drug Administration. This video is not intended to diagnose, treat, cure or prevent any disease. It is strictly intended for educational purposes only. Additionally, this information is not intended to replace the advice of your physician. Dr. Osborne is not a medical doctor. He does not treat or diagnose disease. He offers nutritional support to people seeking an alternative from traditional medicine. Dr. Osborne is licensed with the Pastoral Medical Association.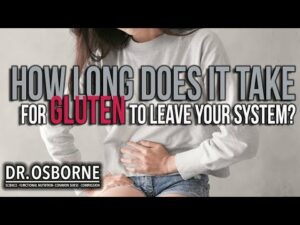 Gluten Shield - specially formulated for those seeking...