Think you might be gluten sensitive? Take the quiz:
https://www.glutenfreesociety.org/gluten-sensitivity-intolerance-self-test/
Apart from trauma, another trigger for inflammation within the body is a sedentary lifestyle. This may be seen in those on bedrest with back pain or a serious injury. When the body doesn't use parts like the muscles, tendons, and ligaments, it will start to break them down rather than expending resources on them.
While it may make sense that those with a sedentary lifestyle may experience this type of pain and swelling, it can also affect those who are just regularly inactive. Even though individuals may workout once a day if they are stationary at a desk for the rest of the day, they are at risk as well. One significant reason for this is that joints don't have a blood supply. They are nourished and receive oxygen and nutrients through movement, making it necessary for movement to be performed every 30 minutes to an hour.
To connect with Dr. Osborne visit:
Facebook: https://www.facebook.com/DoctorPeterOsborne/
*These statements have not been evaluated by the Food and Drug Administration. This video is not intended to diagnose, treat, cure or prevent any disease. It is strictly intended for educational purposes only. Additionally, this information is not intended to replace the advice of your physician. Dr. Peter Osborne is one of the most sought after alternative and nutritional experts in the world. A Diplomate with the American Clinical Board of Nutrition, a graduate of Texas Chiropractic College, and a doctor of pastoral science, Dr. Osborne is one of the world's leading authorities on gluten, nutrition, and natural health. He is the founder GlutenFreeSociety.org, one of the world's largest informational sites on gluten sensitivity. In addition, he is the author of the best selling book, No Grain No Pain, published by Touchstone (Simon & Schuster). His work has been featured by PBS, Netflix, Amazon, Fox, and many other nationally recognized outlets. For more information, visit us at https://www.glutenfreesociety.org/ or call 281-903-7527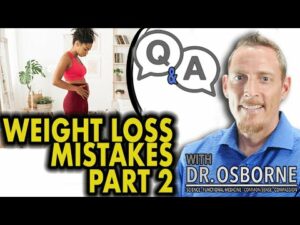 Think you might be gluten sensitive? Take the...