Estrogen Dominance – What Can You Do About It?
What Causes Estrogen Dominance?
Estrogen from BCP or other medications
Estrogen mimicking chemicals
Excessive Body Fat
Refined Sugar – hormonal changes
High Stress Lifestyle
**Gluten (can cause increase in estrogen and a decrease in estrogen)
Chemicals That Mimic Estrogen
Phthalates – plastics, cosmetics, food storage, etc
Pesticides and Herbicides
Flame retardants
Household cleaners
Sources:
1. J Endocrinol. 2013 Jul 11;218(2):R1-12.
2. Int J Androl. 2010 Apr;33(2):346-59.
3. Med Sci Monit. 2009 Jun;15(6):RA137-45.
Foods That Act Like Estrogen
Soy
Flax
Sesame
Apricots and Peaches
What are the Symptoms of Estrogen Dominance?
Low libido
Hair loss
Fatigue
Irregular menstrual cycles
Bloating
Breast tenderness (including fibrocystic issues)
Headaches
Weight gain (central adiposity)
Brain fog
Memory loss
Insomnia
PMS
Thyroid Dysfunction
How to Reduce Estrogen Dominance?
Weight Bearing Exercise
Micronutrient dense diet
Eliminate Sugar
Eliminate Grains
Eat Organic
Meats should be grass fed, free range, and organic
Minimize caffeine
Minimize Alcohol
Adequate Fiber Intake (35 plus grams/day)
Stress Manangement
#EstrogenDominance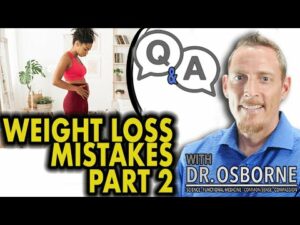 Think you might be gluten sensitive? Take the...