Vitamin D Supplements Discussed in this Video:
1. High Potency vitamin D in 50,000 unit caps – https://bit.ly/2kGoXVN
2. Emulsified Vitamin D3 drops – https://bit.ly/2MVmYrO
3. Vitamin D with vitamin K2 – https://bit.ly/2o4Q5zg
Other immune supporting nutrients:
Vitamin C – https://bit.ly/2lTLQVW
Quercetin – https://bit.ly/2P242ry
Zinc Tablets – https://bit.ly/37zk4AL
Zinc Lozenges – https://bit.ly/3hiP51B
After dozens of studies have recently shown the importance of Vitamin D when fighting COVID-19, Dr. Peter Osborne with Origins Nutrition Center suggests, you consider a blood test to check your vitamin levels.
To connect with Dr. Osborne visit:
Facebook: https://www.facebook.com/DoctorPeterOsborne/
*These statements have not been evaluated by the Food and Drug Administration. This video is not intended to diagnose, treat, cure or prevent any disease. It is strictly intended for educational purposes only. Additionally, this information is not intended to replace the advice of your physician. Dr. Osborne is not a medical doctor. He does not treat or diagnose disease. He offers nutritional support to people seeking an alternative from traditional medicine. Dr. Osborne is licensed with the Pastoral Medical Association.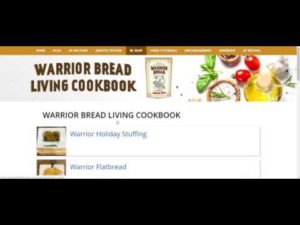 Grab Warrior Bread Here: https://www.glutenfreesociety.org/shop/supplements/warrior-bread-grain-free-bread-mix-presale/ Check out our...