Think about all the things that you've ever thought about that you wished you had more time to do. Right? This is it right here, folks. This is kind of everybody's wishes come true in a sense, right?
Having more time to spend with family, having more time to get that activity done, having more time to go for that walk to ride your bike, having more time to learn how to crochet or to knit. Having more time to read that book, to organize that closet, having more time to spend with your wife, husband, or your children. Now is the time. Focus on what you have control on.
Use this time of tragedy to enhance or improve the quality of your life, the quality of your relationships. You don't know when you're going to get another opportunity. And if you let this one pass you by, you might regret it. So focusing on those things in your daily life becomes pretty important.
Let's talk about what not to focus on in your life right now. The news works on selling you fear. And if you allow that into your heart, if you allow that into your household and you know it's going to affect your health in a negative way. Remember, fear activates a part of our nervous system called the sympathetic nervous system. The fight or flight nervous system. You've heard me talk about about that. So if you have that news on 24/7 that fear sets in and it increases your sympathetic nervous tone. Why is that a bad thing? Because the sympathetic tone, when it's increased, this is fight or flight. It increases your adrenaline, increases the hormones of stress, cortisol and adrenaline.
You can't change the statistics, you can't change the infection rate, the mortality rate, the morbidity rate. You can't change whether or not there's a major emergency room catastrophe in your hometown. Those are things you don't have the control or the power over to change. Unless you're an emergency room physician or an emergency room nurse or somebody who's working in that environment, in which case then you're on the front line. But most of you are not on that front line. So focus on what you can and avoid the fear.
Coronavirus Resource Page – https://www.glutenfreesociety.org/viral-outbreaks/
** The products, supplements, vitamins, minerals, herbs, etc mentioned in these videos and article are not intended to mitigate, prevent, treat, diagnose, or cure COVID-19 in people. There currently are no vaccines, pills, potions, lotions, lozenges or other prescription or over the-counter products available to treat or cure coronavirus disease 2019 (COVID-19) The information in these videos, and article is provided for educational purposes and should not be construed as medical advice. If you are seeking advice in regards to COVID-19 please visit the WHO website: https://www.who.int/emergencies/diseases/novel-coronavirus-2019/events-as-they-happen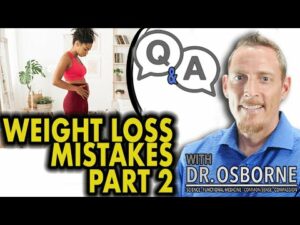 Think you might be gluten sensitive? Take the...