** The products, supplements, vitamins, minerals, herbs, etc mentioned in these videos and article are not intended to mitigate, prevent, treat, diagnose, or cure COVID-19 in people. There currently are no vaccines, pills, potions, lotions, lozenges or other prescription or over the-counter products available to treat or cure coronavirus disease 2019 (COVID-19) The information in these videos, and article is provided for educational purposes and should not be construed as medical advice.
00:17 – How should I portion out the doses of Vitamin C?
1:14 – What are the benefits of bovine serum derived immunoglobulins?
3:01 – Do N-95 masks offer any protection?
4:48 – What about magnesium and selenium supplementation for boosting immunity?
5:24 – can I take your Detox C powder for immunity boosting purposes as well?
6:01 – What about Zinc?
8:32 – What's the best form of Vitamin D supplements to take?
13:45 – what about Vitamin C and oxalate sensitivity?
14:11 – can you get enough Vitamin A from food sources?
15:50 – does one need to be concerned with Vitamin A toxicity?
17:05 – how often should one do high dose Vitamin D?
18:41 – What about infrared saunas?
19:22 – Sinus rinse?
21:08 – If I am on an antibiotic, does that make me more susceptible to an unrelated issue?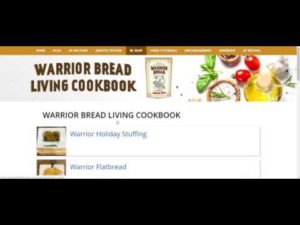 Grab Warrior Bread Here: https://www.glutenfreesociety.org/shop/supplements/warrior-bread-grain-free-bread-mix-presale/ Check out our...