In her latest game-changing book Radical Longevity, Ann Louise Gittleman casts a big, bold new vision of aging that will give you freedom from accepting the limitations that growing older once meant. She reveals how to slow down and reverse many of the most worrisome aging conditions to enhance your immunity, heart, brain, muscles, joints, skin, and hair. You can even revitalize your sex drive! Look more youthful, feel more agile, and think more clearly as you enter a Radical new era with grace, resilience and vitality!
For more information visit https://annlouise.com/
To connect with Dr. Osborne visit:
Facebook: https://www.facebook.com/DoctorPeterOsborne/
*These statements have not been evaluated by the Food and Drug Administration. This video is not intended to diagnose, treat, cure or prevent any disease. It is strictly intended for educational purposes only. Additionally, this information is not intended to replace the advice of your physician. Dr. Osborne is not a medical doctor. He does not treat or diagnose disease. He offers nutritional support to people seeking an alternative from traditional medicine. Dr. Osborne is licensed with the Pastoral Medical Association.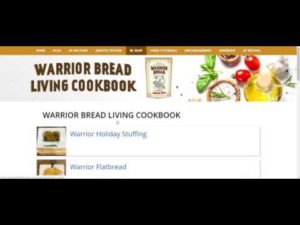 Grab Warrior Bread Here: https://www.glutenfreesociety.org/shop/supplements/warrior-bread-grain-free-bread-mix-presale/ Check out our...