It is an infringement of your rights to have someone come to your home or near your home to make sure that you are isolating based on the location features data on your cell phone.
We don't quarantine asymptomatic people in a pandemic. This is the first time that it has happened.
I want you to be prepared for this, especially if we see a "second wave" in the Fall.
**Coronavirus resource page: https://www.glutenfreesociety.org/viral-outbreaks
** The products, supplements, vitamins, minerals, herbs, etc mentioned in these videos and article are not intended to mitigate, prevent, treat, diagnose, or cure COVID-19 in people. There currently are no vaccines, pills, potions, lotions, lozenges or other prescription or over the-counter products available to treat or cure coronavirus disease 2019 (COVID-19) The information in these videos, and article is provided for educational purposes and should not be construed as medical advice. If you are seeking medical advice in regards to COVID-19 please visit the WHO website: https://www.who.int/emergencies/diseases/novel-coronavirus-2019/events-as-they-happen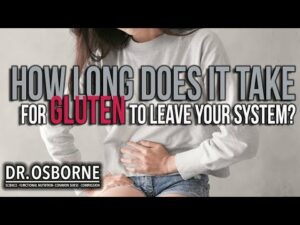 Gluten Shield - specially formulated for those seeking...