In this video, in honor of celiac awareness month, Dr. Peter Osborne breaks down some of the top celiac disease diet mistakes that cause persistent inflammation in the GI tract and perpetual health issues. So if you are following a gluten free diet and it is not working to improve your health, pay close attention to the following:
Mistake #1 – Eating Corn
Mistake #2 – Eating Rice
Mistake #3 – Eating Oats
Mistake #4 – Eating GMO products or non organic products containing glyphosate
Mistake #5 – Eating processed gluten free foods containing meat glue.
To connect with Dr. Osborne visit:
Facebook: https://www.facebook.com/DoctorPeterO…
Pinterest: https://www.pinterest.com/docosborne/
Instagram: https://www.instagram.com/drosborne
Twitter: https://twitter.com/glutenology
*These statements have not been evaluated by the Food and Drug Administration. This video is not intended to diagnose, treat, cure or prevent any disease. It is strictly intended for educational purposes only. Additionally, this information is not intended to replace the advice of your physician. Dr. Osborne is not a medical doctor. He does not treat or diagnose disease. He offers nutritional support to people seeking an alternative from traditional medicine. Dr. Osborne is licensed with the Pastoral Medical Association.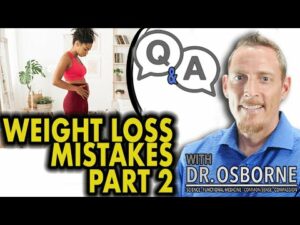 Think you might be gluten sensitive? Take the...