Think you might be gluten sensitive? Take the quiz:
https://www.glutenfreesociety.org/gluten-sensitivity-intolerance-self-test/
My favorite supplements that can help with malabsorption:
Lipogest: http://glutenfreesociety.org/Lipogest
Ultra Digest: https://bit.ly/2MwMked
There are a number of causes of fat malabsorption. The following are common contributors to this condition:
Decreased duodenal pH: an optimal pH of the upper part of the small intestine (duodenum) is 6.5. When the pH is lower, fat is less able to be broken down and absorbed.
Decreased absorptive intestinal surface area: when part of the small intestine mucosa is lost, the digestive system experiences a decreased transit time for food to pass through and a reduced exposure to digestive enzymatic activity. A decreased surface area may result from mucosal injury or enterocyte disease like Crohn's disease, ulcerative colitis, or celiac disease. It may also result from a surgical resection, like that involved with elective bariatric surgery.
Impaired fat processing by bile acids: Bile acids facilitate digestion and absorption of fats in the small intestine. Sometimes, bile acid synthesis does not reach levels needed for adequate fat absorption. It can also happen when bile acid secretion is impaired, or bile acids remain in the intestinal lumen instead of being absorbed. This may result from liver disease or cholestasis.
Small intestinal bacterial overgrowth (SIBO): This results from the disruption of the normal, established ecology of the small bowel. Overgrowth of certain bacteria disrupt bile acids which makes the bile acids ineffective for fat absorption.
Pancreatic exocrine insufficiency: this involves defective production of pancreatic lipase, colipase, and bicarbonate, all needed to break down fats. It may result from a number of conditions like chronic pancreatitis, pancreatic resection, cystic fibrosis, pancreatic cancer, Schwachman syndrome, Zollinger-Ellison syndrome, celiac disease, and gastric surgery.
Lymphatic system disorders: these include intestinal lymphangiectasia (impaired lymphatic flow that affects fat processing) and Whipple disease (a rare bacterial disease).
To connect with Dr. Osborne visit:
Facebook: https://www.facebook.com/DoctorPeterOsborne/
*These statements have not been evaluated by the Food and Drug Administration. This video is not intended to diagnose, treat, cure or prevent any disease. It is strictly intended for educational purposes only. Additionally, this information is not intended to replace the advice of your physician. Dr. Peter Osborne is one of the most sought after alternative and nutritional experts in the world. A Diplomate with the American Clinical Board of Nutrition, a graduate of Texas Chiropractic College, and a doctor of pastoral science, Dr. Osborne is one of the world's leading authorities on gluten, nutrition, and natural health. He is the founder GlutenFreeSociety.org, one of the world's largest informational sites on gluten sensitivity. In addition, he is the author of the best selling book, No Grain No Pain, published by Touchstone (Simon & Schuster). His work has been featured by PBS, Netflix, Amazon, Fox, and many other nationally recognized outlets. For more information, visit us at https://www.glutenfreesociety.org/ or call 281-903-7527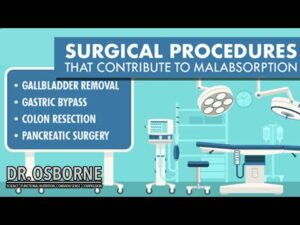 Think you might be gluten sensitive? Take the...