00:00 – can Iron, CoQ10, and/or B12 deficiency cause neuropathy?
01:15 – What about high LDL?
03:00 – can you take CoQ10 supplements while on statins?
06:00 – can CoQ10 deficiency cause kidney nodules?
06:35 – what do you think of taking red yeast rice for cholesterol?
10:15 – is CoQ10 contraindicated with any vitamin or supplement?
11:45 – can you explain the function of CoQ10?
15:46 – What about sprouted grain? Is it good for you?
16:09 – Do HIV meds have any effect on CoQ10?
17:00 – Can taking CoQ10 be an effective way to combat fatigue?
17:25 – Do you have to take lipoic acid with CoQ10?
To connect with Dr. Osborne visit:
Facebook: https://www.facebook.com/DoctorPeterOsborne/
*These statements have not been evaluated by the Food and Drug Administration. This video is not intended to diagnose, treat, cure or prevent any disease. It is strictly intended for educational purposes only. Additionally, this information is not intended to replace the advice of your physician. Dr. Osborne is not a medical doctor. He does not treat or diagnose disease. He offers nutritional support to people seeking an alternative from traditional medicine. Dr. Osborne is licensed with the Pastoral Medical Association.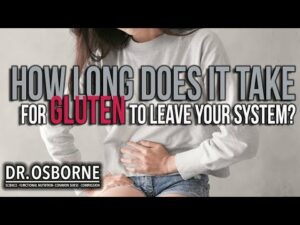 Gluten Shield - specially formulated for those seeking...