Can Gluten Cause Rheumatoid Arthritis (RA)? In this Research Update with Gluten Free Society Founder, Dr. Peter Osborne, the connection between celiac, gluten sensitivity, and autoimmune arthritis are explored.
Multiple new research studies illustrate a strong link between gluten exposure/consumption and the development of RA.
The connection forms a large part of the basis for the international best selling book, No Grain No Pain.
If you are looking for the best diet to follow to help you reduce the pain and inflammation of rheumatoid arthritis or other forms of autoimmune pain, this information is a must.
To connect with Dr. Osborne visit:
Facebook: https://www.facebook.com/DoctorPeterO…
Pinterest: https://www.pinterest.com/docosborne/
Instagram: https://www.instagram.com/drosborne
Twitter: https://twitter.com/glutenology
*These statements have not been evaluated by the Food and Drug Administration. This video is not intended to diagnose, treat, cure or prevent any disease. It is strictly intended for educational purposes only. Additionally, this information is not intended to replace the advice of your physician. Dr. Osborne is not a medical doctor. He does not treat or diagnose disease. He offers nutritional support to people seeking an alternative from traditional medicine. Dr. Osborne is licensed with the Pastoral Medical Association.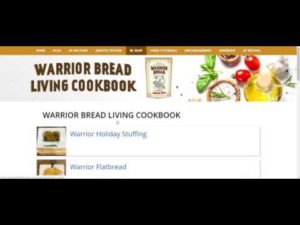 Grab Warrior Bread Here: https://www.glutenfreesociety.org/shop/supplements/warrior-bread-grain-free-bread-mix-presale/ Check out our...