Think you might have a gluten sensitivity? Take the quiz right here: https://www.glutenfreesociety.org/GlutenSensitivitySelfTest
Can Gluten Affect Your Hormones?
For a full breakdown on this topic, including research references visit: https://bit.ly/31Nfvmx
Hormonal balance is essential for optimal health. And gluten can affect many hormones throughout your body as well as trigger a cascade of hormone-related problems. Thus, if you're experiencing any hormonal imbalance symptoms, don't rule gluten out as a contributing factor. A gluten-free diet may be what your body needs most.
00:00 – Hormone disruption
01:45 – symptoms of hormone imbalance
10:00 – "pseudocompassion"
11:00 – Hormone imbalances caused by gluten and grain consumption
19:45 – glucose in the bloodstream and pancreatic response
25:25 – sex steroid hormones
32:00 – thyroid hormone
33:30 – prolactin
34:50 – Q&A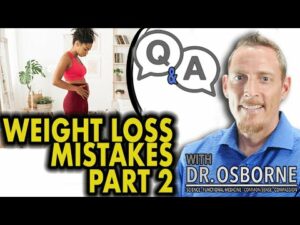 Think you might be gluten sensitive? Take the...