We're now finding antibodies that can attack and damage hormones and hormone receptors as a result of eating the wrong food items. So that's just another way that gluten itself can create or contribute to hormonal imbalance.
I've seen well over 300 studies on this particular topic at this point, and now even a lot of endocrinologists now are saying that if you have Hashimoto's, which is autoimmune thyroid, we need to probably measure and look at gluten as a potential cause. So we know gluten can induce a hypothyroid state through autoimmune processes. We also see gluten can cause high thyroidism or Graves' disease.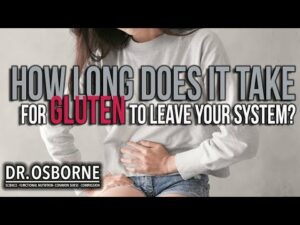 Gluten Shield - specially formulated for those seeking...