Resources discussed in this video:
Gluten DNA Testing – https://bit.ly/2ng1Tyn
Selenium – https://bit.ly/39lNO6o
Multi Vitamin – https://bit.ly/2jWTVbD
Vitamin D – https://bit.ly/2MVmYrO
Iodine – https://bit.ly/3oOm0ON
Thyroid diseases like Hashimoto's Graves, hypothyroid and thyroiditis often have nutritional triggers.
Vitamin Deficiencies
Gluten Sensitivity
Food Allergy
Chemical Exposures…and more
This video breaks down everything you need to know about helping your thyroid heal naturally.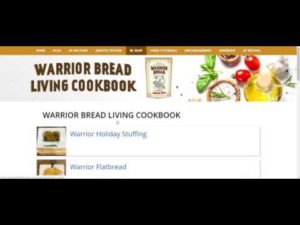 Grab Warrior Bread Here: https://www.glutenfreesociety.org/shop/supplements/warrior-bread-grain-free-bread-mix-presale/ Check out our...