My favorite zinc supplement – https://www.glutenfreesociety.org/shop/supplements/immune-support/ultra-zinc/
Best Food Sources for Zinc?
Very, very simply put, when we eat foods that contain zinc, the zinc requires stomach acid.
The acid helps to break the zinc off of the food and then once it's broken off the food, most of our zinc is absorbed in the proximal small intestine. So the vast majority of zinc absorption occurs in the duodenum and jejunum.
If you are on a vegan diet, if you're following a vegetarian based diet, you want to understand it's very hard to get the zinc from animal based foods. In that case, we look at lentils and other beans, we also look at foods like spinach and some of the other greens that contain zinc.
Pumpkin seed is another really rich source, and avocado is another good source of zinc.
Oyster is probably your highest zinc containing food.
To connect with Dr. Osborne visit:
Facebook: https://www.facebook.com/DoctorPeterO…
Pinterest: https://www.pinterest.com/docosborne/
Instagram: https://www.instagram.com/drosborne
Twitter: https://twitter.com/glutenology
*These statements have not been evaluated by the Food and Drug Administration. This video is not intended to diagnose, treat, cure or prevent any disease. It is strictly intended for educational purposes only. Additionally, this information is not intended to replace the advice of your physician. Dr. Osborne is not a medical doctor. He does not treat or diagnose disease. He offers nutritional support to people seeking an alternative from traditional medicine. Dr. Osborne is licensed with the Pastoral Medical Association.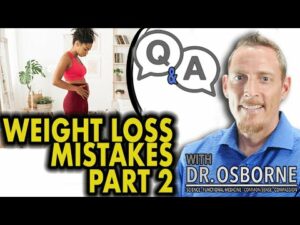 Think you might be gluten sensitive? Take the...